Business accounts
With Clydesdale Bank we have a range of business bank accounts to support your banking needs.
Eligibility criteria, terms and conditions apply.
---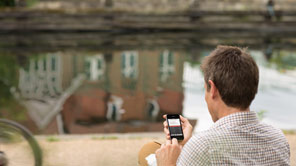 Business Current Account
A full business current account service with the option of an agreed overdraft, plus free banking for 25 months*
Business Choice Account
Day to day banking with credit interest linked to the Bank of England base rate.
Charities Choice Account
The straightforward way to manage money for registered charities.
Professional Firms Client Account
For professional firms holding funds for clients.
*Offer applies to new Small Business Banking customers with a turnover of less than £2 million switching their main business current account or start ups opening first account within 12 months of beginning trading. No charges apply to cash or cheque deposits and withdrawals, Direct Debits or other automated transactions. Borrowing facilities up to £250,000 available subject to status, fees apply. Charges for "additional services" and "borrowing charges" are not part of the free banking offer and are highlighted in our business banking tariff. Cash limit (paid in, paid out or exchanged) of £250,000 per annum. At the end of the free banking period, you will move to our business banking tariff
Information about our business current account services
The Financial Conduct Authority requires us to publish Service Quality Information for our business current accounts.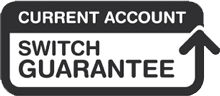 Switching made simple
If you decide to opt for a Clydesdale Bank Business Current Account, switching is all done for you with the Current Account Switch Service. This service is designed to let you move your current account from another bank or building society in a safe and reliable way.