Buy-to-let mortgages
Important considerations before becoming a landlord
If you're thinking of buying a property as an investment there are a few important things you need to be aware of. Not least of which is that property values can go down as well as up.
It's a big commitment and requires a lot of research to decide if it's right for you. We've compiled some information to make it easier for you to understand the challenges and rewards and, ultimately, decide if buy-to-let is the investment for you.
---
Jump to
---
Landlord responsibilities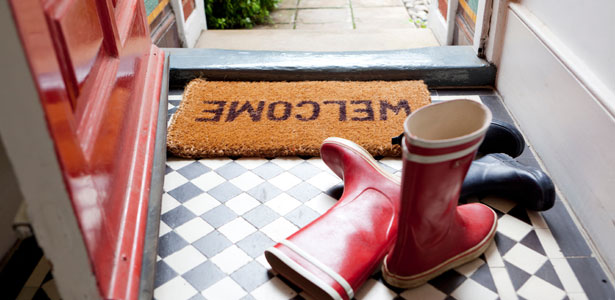 Its hard work, but it can be rewarding
It takes time and effort to manage your own rental property. It comes with a range of responsibilities. These include collecting deposits and management fees, conforming to all legislation, maintaining gas and electricity, managing maintenance and insurances, and accounting for the tax generated on your income.
As a landlord, it's essential to safeguard your tenants' deposits through a Tenancy Deposit Protection Scheme (opens in a new window). A scheme exists for tenancies started in Scotland, while there's another for tenancies started in England and Wales.
So it's not the sort of investment you can just put your money into and forget about. It should be viewed as a long-term commitment. However, if you're comfortable with these responsibilities and all of the commercial considerations, it can be a rewarding experience.
Use a letting agent or invest time yourself?
There's a lot involved in managing a property. However there is the option of using a letting agent to help you. They look after legislative compliance, tenant contact, collecting the rent, managing the deposit and many other tasks that might otherwise take you a lot of time. This does come at an additional cost though. Letting agents normally charge for finding a tenant for you, and a monthly (or quarterly) management fee. For many buy-to-let landlords though, it's a cost they are happy to pay compared to the investment in time they'd otherwise have to invest to run things themselves. It's something you need to consider for yourself. Another factor to consider is the location of the property. If it's further away a letting agent can be a good option.
If, after considering all of this, you do choose to manage the property yourself there are standard contracts available online:
Remember to keep up-to-date
As landlord, you'll ultimately be responsible for ensuring all legislation is complied with. So even if you use an agent, make sure you keep these renewed:
the annual Gas Safety Certificate
the Energy Performance Certificate
buildings/landlord insurance
---
Commercial considerations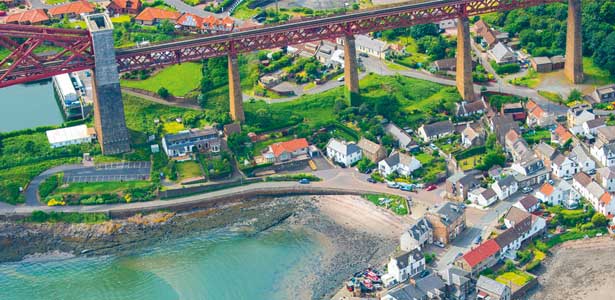 Look for an attractive yield
You need to consider what kind of return you could expect by investing in a property. This is known in the industry as the 'yield'. Understanding the yield from a particular property, and how it's calculated, will help you evaluate if it represents sufficient reward for your time, effort and capital.
Yield is calculated as a percentage, based on a property's market value and annual rental income. It's a very simple calculation which divides annual rental income by the property value. For example if a property is priced at £150,000 and commands a rent of £175 per week, the yield would be 6.1%.
Make sure it would also cover the running costs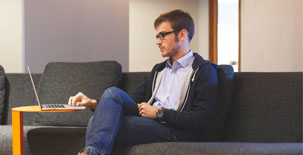 The yield figures quoted are generally 'gross' yields. They can look like very attractive returns on your investment but be aware that they don't take any account of the annual expenses you will incur. So it's important to also consider 'net' yield which is the return you could expect after deducting the annual costs of buying and owning the property. It's not just your mortgage repayments that will need to be covered. There are a range of costs you need to consider.
Mortgage repayments
Stamp duty / Land and Buildings Transaction Tax
Survey costs
Legal fees
Buildings/Landlord insurance
Property valuation fee
Letting agency fees
Redecoration costs
Maintenance / repairs
Replacement of worn-out items
Be ready for the unexpected
When considering whether the rental income would cover your costs it's also important to consider if you could cover them without rental income for a period of time. This is because it's common in the market to have 'rental voids' and 'rental arrears'. A rental void period is when you have no tenants in the property. Rent arrears occur when the tenants experience difficulty in paying the rent. There will be no income but you'll still have to cover your overhead costs. Are you happy, and able, to fund any shortfall in exchange for what you may earn from the property's increase in value?
---
Further considerations before you invest in buy to let
There are a couple of final points to be aware of if, after considering all factors, you feel you'd like to apply.
Remember it's an investment, not your own home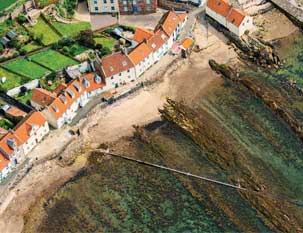 When choosing a property, don't get emotional – use cold, hard facts to guide you. The more research you do, the better. You're not looking for somewhere to live, you're looking for an investment.
Key things to consider are:
Should you buy locally or further afield?
Who will your tenants be (professionals, students, or people on benefits)?
Buy a property that's ready to rent, or one that needs work?
Research suitable lenders
In general, you'll need a 25% deposit for a buy-to-let mortgage and you may find that your lender requires that the rent covers 125% of likely mortgage repayments.[1]
Remember that the value of your investment, and any income from it, can fall as well as rise.
Sources:
Your property may be repossessed if you do not keep up repayments on your mortgage.