When it's time to start looking for their ideal home some people tend to think emotionally, rather than rationally. It's great to get excited by the properties you see, but make sure you look at practical considerations, too.
What to consider when you're buying a house
There are obvious things, like the location of the property. Is it in an area where you'd feel safe walking home at night? Make sure you view any potential property during the day and at night. Have a look at weekends and make sure that there isn't a local attraction that causes traffic jams and makes parking difficult. You're about to make the most expensive purchase of your life so far, make sure you do your research first.
Things you should focus on
Are there enough bedrooms?
If you're planning on starting a family, or expanding your family, consider having enough room to grow into.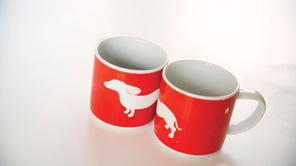 Floor space
Will you have enough room to accommodate all your furniture and will it work for how you live your life?
Storage
Many people forget that they'll need space to store things. It can be very difficult to enjoy your new home if there's not enough room to keep all your stuff. Also consider, do you need all your stuff?
Décor
Will you need to redecorate before you move in? This can delay moving in. Is it liveable and you can change it to your tastes as you go?
School catchment
This may affect the purchase price of properties as people will often pay more to know they have access to a good school. Make sure you're actually within the catchment boundary and see if the school or local council have any plans to make boundary changes.
Garden
Does the property have one? Are you prepared to put in the time to manage a garden?
Garage
Does the property offer off-street parking? It could lower your car insurance if you have a secure place to park. Will parking close to the property be a problem? Are there any parking restrictions you should be aware of?
Direction the house faces
You might want to consider how much sunlight gets into the house. Try and visit the property you like in the morning and later in the day. You'll be able to see if the house is light and airy or darker.
Neighbours
Go and introduce yourself to the neighbours. If you're looking to play music and have friends round then living next door to older people might be a bit of an issue. Equally, noisy neighbours might be why the property is for sale.
Is the property a listed building?
If the property is listed you might want to check what restrictions will be placed on making changes to the property. Always check before you buy.
Floods
Does the property or area have a reputation for flooding? If it does this may cause problems when you're trying to get home insurance.
If you do your homework and ask the right questions you'll ensure you find your dream home and be happy living there.