Award-winning UK care provider eyes growth with Clydesdale Bank backing
< back to all business news articles
25/09/2018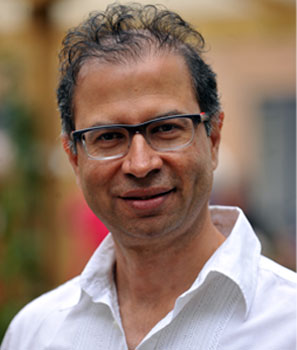 An award-winning UK specialist care provider has secured funding from Clydesdale Bank to support its plans to refinance and complete a number of innovative purpose built development projects.
The Business:
Precious Homes was founded in 1994 as a provider of residential and supported living care to young people and adults with a broad range of learning disabilities and mental health challenges in both London and the Midlands.
The business is well regarded by commissioners in the sector for providing top quality care at its facilities. Recent developments provide first class accommodation, along with excellent levels of care delivery to some of the most vulnerable people in society. The provision of a range of care solutions aimed at different levels of acuity ensures a range of positive outcomes are achieved for residents. The new funding package will allow Precious Homes to develop further new state-of-the-art facilities, allowing the best possible care to be delivered to a range of clients. The business has already opened five new services over the last 18 months.
The Deal:
Precious Homes Managing Director Mitesh Dhanak (pictured) said: "The new finance deal was part of a wider simplification process for the Group and will give us the headroom needed to achieve our strategic plans, without impacting day-to-day cash flow. Clydesdale Bank, from start to finish, with their specialist understanding of the sector, delivered our requirements in terms of partnership approach, facilities required and competitive commercial terms."
The Bank has a wealth of experience dealing with healthcare businesses, as well as proven credentials in helping with the rollout of new sites. Therefore, this partnership will provide Precious Homes with robust support for their planned growth strategy.
Our View:
Jamie Stuart, Deputy Head of Health and Social Care at Clydesdale and Yorkshire Banks said: "We are absolutely delighted to support Mitesh and his team by providing a funding package to support their growth aspirations. Precious Homes provide high quality services, empowering people with complex needs to live as independently as possible. This transaction aligns completely with our Health and Social Care team's remit: provide transformational, supportive funding to great operators."