Funding growth for a leading big data business
< back to all business news articles
30/05/2019
A rapidly-growing AIM-listed software business has obtained new funding from Clydesdale and Yorkshire Bank to help fund its future growth.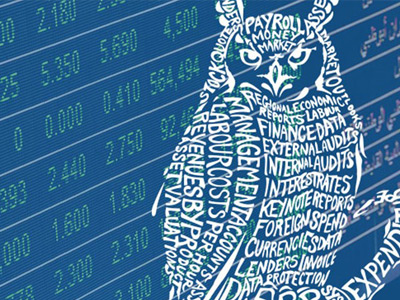 Rosslyn Data Technologies plc recently secured £1.5 million in venture debt from the Bank's Growth Finance team, which will enable it to expand the workforce, with the creation of new roles in its sales team to drive strategic growth globally, as well as repaying existing debt.
Rosslyn Data Technologies plc, (AIM: RDT) provides structured and unstructured data capture analytical services through its cloud-based data analytics platform - RAPid, which combines four key technologies: bulk data extraction; cleansing; enrichment; and real-time visualisation. This enables users to have greater visibility of aggregated group-wide data to make faster and better-informed decisions.
The funding support will help the business, which is headquartered in Central London, to increase its client base globally, enabling it to grow its revenues and develop new products and functionality for the market.
Speaking about the deal, Roger Bullen, CEO of Rosslyn, said: "Clydesdale and Yorkshire Bank's expertise in providing financing to rapidly growing software businesses made them a strong fit for our group.
"This round of funding demonstrates their belief in our strategy and stands us in good stead for more growth as we expand our team, ultimately bringing us more clients and enabling us to develop new software solutions to benefit both existing and new clients around the world."
RAPid can help businesses manage their data more effectively and provides full visibility of businesses' data from across their group operations, particularly in the Supply Chain, making the onboarding of new suppliers more efficient, providing insights on suppliers, and helping to identify opportunities for cost-savings from their supplier base.
Originally established in 2005 and listed on AIM in 2014, Rosslyn has grown to more than 60 staff and thousands of users in over 50 countries. Its technology has been nominated for multiple awards including the 2018 SaaS awards in the 'Best SaaS Product for Business Intelligence or Analytics' category.
Sandra Hope, Senior Director from the Bank's Growth Finance team, said: "Rosslyn is helping businesses cross-sector to operate more effectively and we're proud to back their future growth plans.
"At a time when companies have so much data on so many different systems, innovative technologies, like those from Rosslyn, are essential to help businesses get better insights from their data. Our team looks forward to working with them as they fulfil their aspirations."