The Growth Finance offering is a UK-wide debt package aimed at high growth, intellectual property rich businesses which have raised, or are in the process of raising, professional equity.
Since inception, the team has advanced well over £100m to some of the UK's fastest growing businesses across a wide range of sectors including:
Software
Advanced Manufacturing
Engineering
Networking & Communications
Life Sciences
Semiconductors
Our offering provides a level of support which is vital for innovative and rapidly expanding businesses seeking a tailored funding package to support their investment needs and/or their working capital requirements as they build future enterprise value. Critically, our funding is non-dilutive to management teams and existing investors.
Our funding package differentiates itself from many conventional debt products as it does not require a business to be either profitable or cash generative at the point of borrowing. Instead, the team aims to support businesses which expect to be cash generative within the next 24 months.
You may already be selling your product but are seeking funding to expand in the UK or overseas. You may be looking to develop the next iteration of your product set or you may want that final funding push which could help take you to profitability. If so, then now is the time to talk to our dedicated Growth Finance team.
---

Displaydata
Displaydata, the leading provider of digital display solutions to the retail industry, is targeting further growth following agreement on a new £7.5 million funding package with the Bank. Based in Bracknell, the venture-backed private company which has pioneered the design and supply of fully graphic electronic shelf labels (ESLs) and digital display technology will use the funding, which includes a $5m invoice finance line to support additional working capital requirements and provide cash headroom for expansion and continued solution development.

ActiveOps Ltd (AO)
ActiveOps Ltd (AO), global leaders in operations performance management, are targeting expansion following agreement on a new £2 million funding package from the Bank. The funding will be used by the Reading based software and training company to support its growth plans with the focus on international expansion into markets in Asia and the US.

Cyberhawk Innovations Limited
Cyberhawk Innovations Limited, the world leader in Remotely Operated Aerial Vehicle (ROAV) inspection and survey, and a pioneer in the conversion of drone-captured data into powerful asset information, is targeting expansion with a new £2 million funding package from the Bank.

Lumi Technologies
Hampshire-based Lumi Technologies, the global market leader in real-time audience insight technology, is targeting further expansion following agreement on a new £2 million funding package from the Bank.

Blue Prism
Blue Prism, a North West England software company who specialise in "Robotic Process Automation", is set for a period of further international expansion, having secured a £2m credit facility from the Bank.

Aircraft Medical
The world leading designer and manufacturer of portable video laryngoscopes received Growth Finance funding to support the expansion of its international sales and marketing and to expand its product range.

Safeguard World International
SafeGuard World International, a leading provider of global managed payroll and global employment outsourcing solutions is accelerating its expansion plans having received a Growth Finance funding package from the Bank.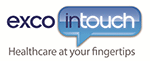 Exco InTouch
We provided Term Loan funding to the leading provider of patient engagement and data capture solutions for clinical research and health care providers.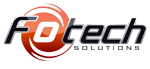 Fotech Solutions
Fotech Solutions is a global provider of fibre optic monitoring systems to the energy, safety and security sectors. A £3 million funding package was advanced, enabling the company to bring its Helios monitoring system to these markets, increase its workforce, and expand into new territories.

Route Monkey
Award-winning provider of fleet scheduling technology, Route Monkey is creating jobs and targeting new markets abroad having received a funding package worth over £2m from the Bank.

Neoss
Neoss which designs, manufactures and supplies dental implants across the world is set for a period of expansion and growth. A new £1.5m facility from the Bank will provide the company with the financial flexibility to develop new products and target new markets.

OpenCloud
The Bank provided £4.5 million growth finance funding to OpenCloud, whose networkbased products enable telecom operators to adapt and innovate their infrastructure and services more competitively. The package will allow the company to invest in further research and development, and support its exceptional growth.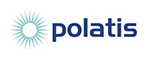 Polatis
The performance leader in all-optical switch technology, secured $4 million of debt financing to support its continued global growth strategy.

Touch Bionics
Touch Bionics, the Scottish producer of bionic hands, secured a £2.5 million funding package from the Bank to help it expand overseas. The funding package included working capital facilities and term loan facilities to support growth.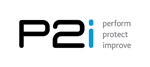 P2i
P2i, the market-leading nano-coating technology firm specialising in invisible surface functionality, is set to continue its expansion following a £5m funding package from the Bank. The deal, which includes a mix of term loan and working capital facilities, will provide a funding boost as P2i continues to expand its global footprint, customer base and technology offering.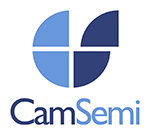 CamSemi
The Bank completed a growth finance deal for CamSemi, one of the UK's fastest-growing semiconductor companies. Based in Cambridge and with offices in Taiwan, China, Hong Kong and Korea, CamSemi is an emerging leader in power management integrated circuits for energy-efficient mains power-conversion products.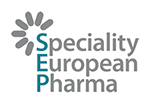 Speciality European Pharma
The Bank delivered £2.5 million funding to Speciality European Pharma: a business that seeks to acquire, license or distribute products aimed primarily at the European urology and urogynaecology markets.
Toumaz Group
The Toumaz Group is a pioneer in low-power, wireless semiconductor and software technologies for Healthcare and Consumer Audio, operating two divisions, Sensium Healthcare and Frontier Silicon. A £5 million funding package from the Bank will strengthen existing cash reserves and support the business through to cash generation.

Relayware Ltd
The Bank delivered a £2.5 million funding package to Relayware, a SaaS-based provider of Partner Relationship Management and Partnering Automation software. The investment will help Relayware accelerate its growth with additional sales and marketing capacity and the development of its new partner performance applications.

Cascade Technologies
An initial £1.75 million funding package supported Cascade Technologies: one of the world leaders in the design and manufacture of Quantum Cascade Laser-based gas-monitoring systems.

Invenias
We provided Invenias, the leading cloud-based platform for executive and strategic hiring, with $1.7 million in debt funding, as part of a wider $2.8 million funding package. The funding will assist the company in achieving its growth ambitions by investing in its platform, infrastructure and scale with its customers.
For more information, please visit our Completed deals page.