Fresh boost for leading family care home business
< back to all business news articles
09/09/2019
A major care home developer and operator in South East England has received new funding from Clydesdale Bank to refinance a flagship home, as part of wider plans to grow the business.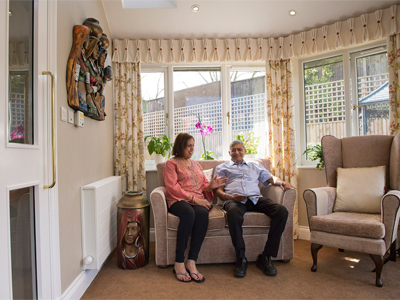 TLC Care, the owner of seven large-scale luxury care homes across the region, has refinanced Karuna Manor, its 60-bed purpose-built care home in Harrow, which is dedicated to serving vegetarian residents, and combines a focus on quality of life with spirituality.
The Bank's lending has allowed the business to free up extra working capital, which it plans to invest into new projects to grow its portfolio.
Karuna Manor employs 80 staff and offers residential, nursing and dementia care, alongside features including a multi-faith temple and a kitchen serving a range of vegetarian delicacies. It also provides high-spec extras including a cinema room and boutique shops on-site, as well as 24/7 support from its nursing team.
Gagan Puri, Finance Director at TLC Group, which owns TLC Care, said of the deal: "Working with Clydesdale Bank on the transaction was seamless and it was invaluable for us to have the Health & Social Care team on hand to assist throughout the process.
"The Bank's expertise in the sector made them a natural fit as a new banking partner for us and we look forward to working with them on future projects. We are aiming to grow our portfolio, including expanding into other types of developments like co-working spaces, and refinancing was a key first step on this journey."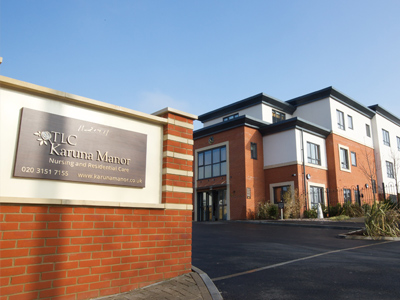 TLC Care now operates 473 beds across 7 purpose-built care homes in London, Hertfordshire, Surrey and Cambridge.
The business is one arm of TLC Group, the family-run investment and development business formed in 2007, which employs over 700 people across its various ventures, including a 153 bed hotel in Stratford, East London. The group has plans in motion to add another hotel to its portfolio, as well as a co-working development in Radlet, Hertfordshire.
Craig Ambler, Director, Health & Social Care at Clydesdale Bank, said: "It has been our pleasure to assist the management team at TLC Group, who've managed to grow the business exceptionally over the last 12 years.
"Our Bank is committed to supporting SMEs in the Health and Social Care sector, which provide crucially important services to vulnerable elderly people across the UK."
Backing health and social care businesses
Clydesdale and Yorkshire Bank is actively working with Health and Social Care businesses across the UK who need funding to grow and expand their service offering to vulnerable people across the country.
If you are running a business in the sector and seek support and guidance from a specialist team, find out more by clicking the link here.