Funding spurs growth for family healthcare group
< back to all business news articles
24/10/2019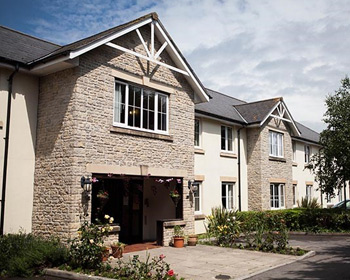 H & H Care Homes Limited, one of the UK's leading care home operators, has agreed a £12,750,000 deal with Clydesdale Bank to refinance debt on three of its largest care facilities, as part of wider plans for new expansion.
A helping hand from our specialist team
With support from the Bank's Health and Social Care team, the group, which owns Handsale Care Homes, has refinanced its Caledonia, Westerfield and Swn-y-mor developments in Scotland and Wales, which provide a mix of Local Authority and Private funded places for over 240 residents.
The deal will enable the company to free up extra working capital, helping it to make further acquisitions in the sector, raising the number of beds it operates, particularly in the Scottish healthcare marketplace where it eyes growth, including new build developments.
A long and established heritage
Founded in 1988 and headquartered in Pinner in Middlesex, Handsale Care is a family business offering high quality residential, dementia and respite care to elderly residents at eight homes across England, Scotland and Wales.
With over 30 years' experience in the sector, the business provides 536 beds and employs over 600 staff, maintaining a focus on using the latest medical technology to help its employees deliver better outcomes for service users.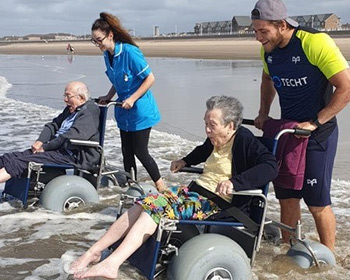 Residents of Handsale's Swn-y-mor care home visit the beach as part of activites with the Ospreys in the Community foundation
Speaking about the transaction, Bharat Sodha, owner and founder of H & H Care Homes, said: "In light of our sustained growth, refinancing made strategic sense for our business and was always a cornerstone of our growth plans.
"Clydesdale Bank's sector-specific team were a natural fit for us, especially given their established credentials in the healthcare industry. The competitive terms they have provided to us for the new lending will help us optimise our cash flow, which is so crucial as we look to expand the firm's footprint in the years ahead."
Thoughts from our team
Catherine McDougall, Director, Health and Social Care at Clydesdale Bank, commented: "Bharat and his family management team have a proven track record and are well known across the industry for offering high standards of care. We are thrilled to be working closely with them at such an exciting time for the group.
"Our team remains committed to supporting Britain's Health and Social Care businesses, which are so crucial to the health of the industry, to those who need expert care and their families and friends."
H & H Care Homes Limited received legal advice on the transaction from Bowling & Co and Addleshaws.