Calculate how much cash you need to start up
< back to all business news articles
20/12/2017
Before you start a business, you need to know exactly how much money you will need, and where it's coming from.
You can reduce some of the financial pressure by planning ahead. Spend some time estimating your start-up costs before you launch your new business enterprise. It could help to prevent cost blowouts later on.
Estimating your start-up costs falls into two basic categories – Set-up costs and Working capital - which we'll cover in this guide.
Set up costs
This is what it's going to cost you to actually get the business up and running. They're one-off costs that are required for the launch, and which you probably won't have to pay for again.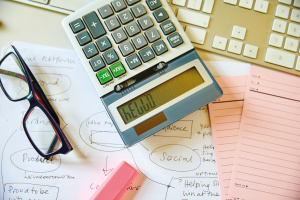 It's common for some business owners to underestimate the actual amount of money needed to start up a new business venture. Take the time to work out exactly what your business will need to start which could include:
Vehicles
Plant equipment and machinery
Office equipment – like computers, scanners, printers and photocopiers
Fitting out your business premises
Fees for licenses or permits
Initial stock or inventory
Lease deposits
The best suggestion is to use our cash flow template and complete a 'pre-start' list of costs that you'll need to pay before you start trading.
Working capital
Once you've determined all the set-up costs, the next thing is to work out how much working capital you'll need, which is the cash you'll need on day one to keep trading until sales start to cover all your expenses. You may be one of the lucky ones if you have customers immediately, but for most businesses you'll need a cash reserve for a few (many) months to make sure you don't run out of cash after launch.
Examples of these on-going costs are:
Rent – if you're working out of a commercial premises.
Power – whether you're working from home or in a business location, estimate the cost of power each month.
Additional overheads – you need to take into account all the things you'll be paying for on a monthly basis, such as internet and phone, rates and (if you have employees) wages.
Fill out a cash flow template with all your monthly costs, add in the likely sales, and then you'll see how much you are short until you break-even and make a profit. This is the amount of 'working capital' you'll need to borrow or have as back up. Some businesses use 4 months as a rule of thumb.
Add it all up
You can tally this up using a spreadsheet, and it's also a good idea to sit down with your accountant and go through all the estimates, as they'll make sure they're accurate and that you haven't missed anything out.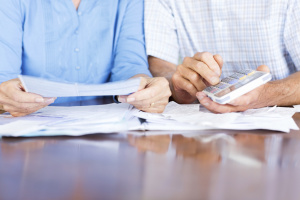 If your figures show you don't have enough money to launch and keep trading until you make a profit, don't give up straight away. If you can't raise the extra money you'll need, you can try:
Reducing overheads – look for cheaper premises, or see if you can get a better deal on your energy costs. Reduce the number of staff you had planned to hire, and your own salary.
Reduce set-up costs – look for cheaper machinery and equipment, or investigate leasing it instead of buying.
Bootstrap – borrow as much as you can, find alternate suppliers, use second hand or anything that will work until you can afford to swap it out with new.
Summary
Now you know how much it's going to a) set up the business and b) keep solvent while trading. The next step is to work out where that money is coming from. Are you using your own savings, borrowing from a bank, obtaining funds from investors or family and friends, or a combination?
You need to be sure that the costs of setting up your business are feasible, and that you'll see a return on your investment. It's important to be as honest and accurate as possible when calculating your start-up costs, because the last thing you want is for your business to be sunk before it gets off the ground.
Additional resource