How tough is the current climate for SMEs?
< back to all business news articles
28/06/2017
SME's are the backbone of the UK economy, accounting for 99.5% of private sector businesses. It's vital that we understand how they are operating in uncertain times which is why we have launched a quarterly report.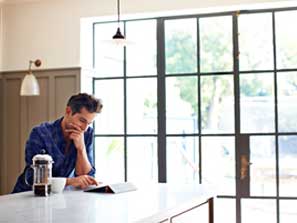 Our SME Health Check Index measures eight key factors to build a picture of the SME macro-economic environment during the first quarter of 2017. Each of these elements is measured on scale of 0-100 – with 100 indicating maximum positive conditions in the sector.
By bringing together these indicators the index score of UK SMEs in Q1 2017 is lower than it has been in three years.
This poses the question – how tough is to be an SME right now? Let's take a closer look at some of the challenges highlighted by the report.
Rising business costs
Business costs are at their highest value since 2014, putting a strain on SMEs across the board. Looking at statistics from the Office for National Statistics, overall business costs rose 3.3% year-on-year this quarter, up from 2.8% in the last quarter of 2016, giving an index score of 42.
The index score of 42 was compiled from various sources, including the Office for National Statistics, and falls from 49 in the last quarter.
Partially this shift is because of the rising prices for raw materials such as basic metals and chemicals, which has impacted lots of SMEs working in a wide range of industries. This has been further complicated by Brexit and subsequent developments in currencies, meaning that those relying on imported materials have faced steep cost increases.
Decreases in SME lending
The latest data available from the British Bankers Association (BBA) shows that lending to SMEs was £94.8 billion in the final quarter of 2016. That's down 1.3% from £96 billion in the previous quarter. This is at its lowest point in the last three years.
So why is lending at its lowest point for the last few years? There is a sense that some SMEs are reluctant to take on long-term finance agreements given the uncertainty around the economy ahead of Brexit negotiations. It seems that this ambiguity around future conditions is having a negative impact on the index scores across the board – despite the fact that short-term business confidence has grown.
Working below capacity
A larger proportion of SMEs operated below capacity in the first quarter of 2017 – with the index score falling 23 points to 49. That's the lowest score since Q2 2016, which shows there is plenty of scope for increased productivity and growth.
This can be viewed as a positive development suggesting that businesses will be able to cope with increased demand, but it can also be an indication of subdued investment and potentially damaging levels of low productivity.
The main concern is that this could result in job cuts as businesses adjust staff levels according to lower demand. The capacity indicator fell to its lowest level since Q2 2016. Despite this, the report also shows that employment levels increased this quarter.
Weak revenue results
All of those challenges combine to create weak revenue results too. In fact, the revenue results are the weakest since the start of the records in Q1 2014. The current index score is 45 – down a huge 25 points from last quarter. This is tied up in multiple factors, including increased business costs and restricted consumer spending.
Despite the poor performance in this sub-section, SMEs are still contributing 47% of the total revenue generated by UK businesses. And there is increased confidence that economic growth will recover from the slow-down recorded during the first quarter.
It's not all negative
The health check results show that it's certainly a challenging environment for SMEs in 2017. However, there are some real positive findings which give cause for optimism from SMEs in 2017.
The report shows that SME business confidence has risen 17 points – business owners are confident about their short-term prospects despite difficult circumstances. Employment scores are also up 13 points – reflecting the wider UK trend for falling unemployment numbers. The fact that SMEs are hiring shows that they are positive about future workloads and want to invest.
Want to hear more about these positives? Read our article on why now might actually be a great time to be an SME in the UK.
Want to know more? Download the full report (opens in a new window)