Management Buy Out for leading Scottish signage firm
< back to all business news articles
05/12/2017
A leading Scottish commercial signage and graphics company has completed a Management Buy Out, supported by Clydesdale Bank. Glasgow-based Centurion Signs (UK) Limited provides a complete design, manufacturing and installation service to national brands across a range of sectors, including construction, retail, hotels and sports and leisure.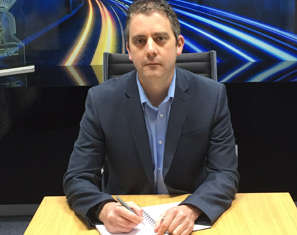 The MBO has been backed by an angel investment syndicate who collectively bring extensive commercial experience to the company. They also bring a broad network in complementary sectors and access to engineering and manufacturing capability that further enhances the product and service offerings.
Investing in the future
Centurion Signs employs 25 people in its head office in East Kilbride, with in-house installation teams working throughout the country. The company has experienced steady growth over the last eight years, providing a full end-to-end service from its own resources and delivering a consistently high-quality product.
Following the MBO, the business plans to invest in new technologies and equipment, as well as expanding its team with new jobs earmarked in the design, digital and social media, digital marketing and customer service teams.
Taking the next step
Gordon Duff, Commercial Director at Centurion Signs said: "The MBO is a natural next step for our business, enabling us to embrace next generation digital technologies that will keep us at the leading edge of product design and service delivery. Our planned investment programme will expand the creative side of our business, allowing us to deliver bespoke, high added-value products and services to our customers that promote and enhance brand values, offer clear market differentiation and create new income streams.
"We are delighted to have received the support of Clydesdale Bank SME Cashflow team who supported us throughout the transaction and delivered a very competitive funding package. More importantly, we have built a great working relationship with the team who will continue to support us as we expand operations."
Mark Young, Director, SME Cashflow Finance, at Clydesdale Bank, said: "It is fantastic to be able to assist such a well-established company with the next stage of its evolution. We will continue to support firms such as Centurion Signs who help strengthen regional economies which are vital to the success of the UK economy as a whole."