Meet Our Business Customers - Tims Dairy
< back to all business news articles
08/01/2019
Running a business of any size is a commendable feat. From managing staff costs and cash flow to scaling up and expanding, management teams must have a strong will and determination to succeed to help them through daily challenges and to keep their eyes on long term goals.
As the Managing Director of Tims Dairy, the successful family-run yogurt business that provides its goods for some of the UK's leading supermarkets and online outlets including Waitrose and Whole Foods, Chris Timotheau has played a leading role in overseeing the growth of the business in a competitive retail environment.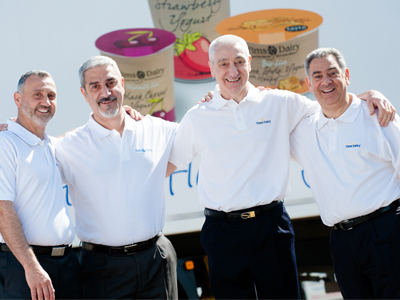 After a funding deal with our Bank helped Tims Dairy to increase its production levels by 50%, we caught up with Chris (pictured second from right) to discuss how he and his brothers Peter, Bides and Tony have continued the legacy of the business established by their forefathers, as well as getting his tips for success in the industry.
What is your favourite part of running Tims Dairy?
"The most rewarding part for me is the family bond and our shared passion to make our business the best it can be. We know that the collective family involvement has made it the business it is today. It has been passed down to us to from a previous generation and we acknowledge and cherish that fact.
"Having a good reputation, both in our industry and in our local community, makes us very proud as well. We receive regular feedback from consumers, telling us that our yogurt is the best tasting, most authentic yogurt they have ever tried - it is this that makes the running of our business truly rewarding."
What are the top challenges facing your business?
"We operate in a highly competitive industry with so many choices for the consumer and a changing grocery market that puts pressure on margins, so there are always challenges. It's for this reason that we are spending more time on our marketing strategy to enable us to grow brand awareness to stay top-of-mind for consumers.
"There are also many challenges around the continual responsibility the Government puts onto SMEs as well, as an example, rising costs concerning employment such as new pension rules. Transport and distribution is always a tricky area too, as well as the basics - the constant challenges brought on by local councils with road access restrictions as well as heavy traffic, slowing down supply to outlets.
"We have Brexit looming and still a great deal of uncertainty. Whilst our business model does not directly depend on this, it will affect the UK food & drink industry and will do so until we know exactly what the prospects are. Most of our suppliers are impacted by their own supply chain as they source from Europe as well as the foreign exchange, which inevitably will have a knock on effect on us. All manufacturing businesses rely on good quality staff and I believe this will also be a recruitment challenge."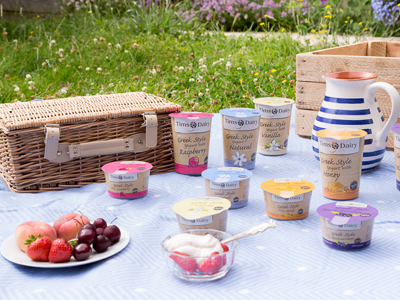 In terms of advice for other SMEs in your industry, what is the most important lesson you've learned about running a company during your time at Tims Dairy?
"Never lose sight of your customers and maintain a high level of customer service at all times. Make sure your product tastes great and is consistent in its quality.
"Do not try to be something you are not but make sure that you are agile, flexible and stay fresh and modern. We would not have succeeded and grown as we have over the past 70 years without this attitude and outlook. Finally, make sure you value your team of employees and invest in training them to the standards required to maintain your own high bar. Always surround yourself with good partners and advisors and make decisions quickly."
Do you have any tips for would-be entrepreneurs who are looking to start their own enterprises in the food industry?
"There is no better time to launch a new food brand, as the next set of consumers are leaving household brands and wanting a different connection with what they eat. My tips for any food entrepreneur would be to identify the need for a food solution and to make sure that it tastes really great, has an authentic story and resonates with food savvy consumers.
"Brand credentials and voice are an essential too. Most importantly, the passion and enthusiasm behind a product needs to shine through and remain strong. There will be some bumps in the road but if you navigate these with wisdom, the greater rewards are out there. Always look at the longer term and invest accordingly."
What about the business are you most proud of?
"We have remained together as 4 brothers in the running and development of the company for over 38 years and the business was founded by our forefathers in 1949. The fact that Tims Dairy is a family business is, we believe, a key part of our appeal to customers - along with the quality of our products and our heritage.
"The family and our wider family (our team) is a cornerstone of our identity. Winning the Family Business Of The Year for London and the South East in 2017 was a wonderful recognition of how important this aspect has been in our success."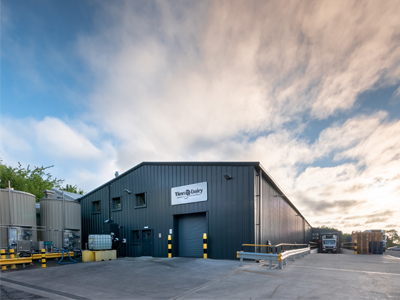 What does the future hold for Tims Dairy and how does the new funding from Clydesdale Bank play a part in this?
"With support from Clydesdale Bank, we've expanded and refurbished our dairy premises in Chalfont St Peter, increasing our current production by about 50%. This gives us greater scope to continue growing our business into the future, with new and innovative products, volume growth and the adoption of modern technologies to retain our competitiveness in a heavily merchandised category.
"It has also meant that we have a better working environment for our fantastic team. Additionally, it has shown our long term commitment to our key customers and demonstrates our ambition to further progress. We have now reached our 70th year of business in 2019 and we are excited for the future."