SME Health Check Index – Capturing SME health across the UK
< back to all business news articles
22/06/2017
How many SMEs are making a profit, how many are going bankrupt, which regions are home to the most overstretched business owners? In short - what's the big picture like for small and medium-sized enterprises in Britain today?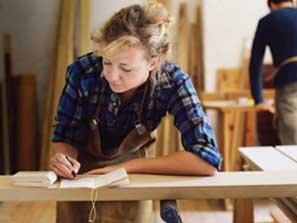 We crunched the numbers to find out.
This report brings together existing statistics on SME performance to produce a comprehensive snapshot of the health of the UK's macro-economic environment for SMEs.
Data across eight categories is collated by the Centre of Economic and Business Research (Cebr) from a number of existing sources including the Office for National Statistics, the Federation of Small Businesses, and the British Bankers Association.
What did we find out?
Some headline stats
SMEs are big employers – 99.5% of all UK private sector businesses are SMEs. And they account for roughly 52% of total employment.
SMEs are helping sustain the economy – SMEs had an annual turnover of £1,825 billion in 2016 – equal to 47% of total revenue across all UK businesses
Index score at its lowest – Index score is 46.5 down from 56.3 in the first quarter of 2016. This is the lowest reading since records started in Q1 2014.
Confidence and employment on the up – Two of the Index's eight categories improved since the last quarter – SME business confidence and employment levels.
Wales and Yorkshire thriving – The regional ranking puts Wales and Yorkshire and the Humber as the best regions for SME health.
Northern Ireland and West Midlands struggle – At the other end of the scale is Northern Ireland and the West Midlands.
Bankruptcies increase – There was a 5.8% increase in bankruptcies recorded since the last quarter – the third consecutive quarterly rise in insolvencies.
View UK SME health check report 2017 (opens in a new window)
---
Analysis
These are just the headlines. There's a lot more going on in the report.
We've done some of our own analysis on what is happening behind the stats. Look at these articles to get a better insight on what these results mean.
How tough is the current climate for SMEs?
The overall health check shows a downturn. But how complex are the challenges faced by SMEs?
Is now a good time for SMEs?
We take a closer look at why now might actually be a great time for SMEs.