How to use trade events to increase your sales
< back to all business news articles
10/04/2018
One of the best ways to market your business is to set yourself up as an expert in your field. Trade and conference events are great ways to showcase your business and to get to know your customer base.
Remember, it's important to be clear about your business goals before you choose events.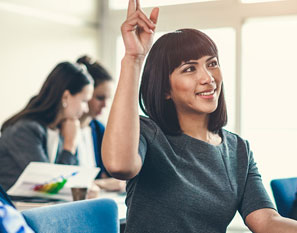 Grow your business
Trade events are a great opportunity for your business to help achieve its growth goals.
For example, if you're selling a new kind of makeup, exhibiting at a beauty trade show and demonstrating the best uses of it is great exposure.
Showcasing your products at an industry or major event can be useful for attaining all kinds of business goals, such as:
Demonstrating your expertise and thought leadership
Gaining new customers
Educating your audience
Generate new leads
Your primary focus will likely be generating new leads to gain more customers and grow your business. Be aware of the type of people you want to attend your event and consider which prospects to invite.
If the event is by invite only, remember to seek their attendance confirmation and send out reminders closer to the time.
Retain existing customers
While it's important to generate new leads, you need to keep your current customers loyal too as they're your best source of word-of-mouth advertising. The right events can strengthen connections with your existing customers, which in turn will help you gain new ones. Send your best customers VIP invitations to your upcoming event and encourage them to bring friends. It's one of the most effective ways to get the most out of your event.
Increase brand awareness
Events can be a great way to convey your business' brand. In fact, getting your message across is one of the most critical tasks in an event environment.
You'll need to use all the channels you have available to put out the right message and shape consumers' ideas of your business the way you intend. People will form opinions within seconds, so consider testing your strategy on potential customers before the event.
Improve credibility
Try to express your expertise and thought leadership on the products or services that you provide. The idea is to establish yourself as an expert in your industry, so that customers feel comfortable with your goods or services. The better your credibility, the more you'll see an increase in sales.
Educate and retain your customers
If your main aim is to give your customers more information about a certain product or service you offer, running a demonstration or series of workshops could be the answer.
For example, if you sell kitchen appliances and accessories, you could demonstrate use of these appliances to potential customers. Not only will you be able to show them how easy your appliances are to use, but you'll also create opportunities to upsell suitable accessories. Additionally, it gives your customers the chance to ask questions about your product or service.
Build a customer database
Collecting testimonials
Videoing guest speakers and regular customers
Surveying attendees
Streaming the event live on the net.
Upcoming events
If you're wondering what trade shows and other events are taking place in 2018, we do have a few suggestions:
AccountEX - for accountancy and finance professionals. This takes place on the 23rd and 24th of May at ExCel in London. There will be lots of new products from over 200 exhibitors to investigate, as well as keynote speakers and some great networking opportunities.
The Business Show - for anyone starting or growing a business. Also being held at ExCel in London, on the 16th and 17th May, this show is packed full of features, speakers, innovation and education for budding entrepreneurs.
The Events Resource & Exhibitions Supplier Directory - One stop shop for anyone in the exhibition and events industry in the UK.
Summary
The more visible your business becomes, the more recognisable your brand will be. Remember that people attend trade shows with the expectation that they're going to be sold to. It means it's not only a great way to market your products and services, but it's a fantastic opportunity to interact with potential customers and gain valuable feedback.