Startup stories – The Edinburgh Watch Company
< back to all business news articles
12/07/2019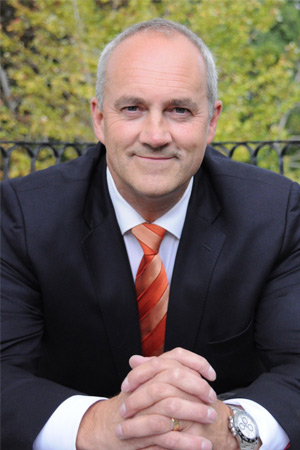 The way consumers shop has changed dramatically over the past decade alone, and this has had a marked impact on retail businesses, particularly smaller ones.
As online sales and social media have grown in prevalence over time, so did the need for businesses to keep step with the increasing uptake of these channels by shoppers, who either used them to find out about brands or make direct purchases through apps and platforms.
One business that has navigated these changing dynamics fantastically well is The Edinburgh Watch Company - a family owned business specialising in the supply and purchase of luxury Swiss watches in Scotland, who are based in Edinburgh, yet operate nationally.
As a Clydesdale Bank business customer, the founder, Jonathan Gilbert (pictured), has successfully grown EWC's online presence, amassing over 34,000 Instagram followers in the process, to which he showcases his latest collection.
We caught up with Jonathan, to hear his story and find out his tips for other small business owners looking to make an impact in their markets, create closer ties with their customers and ultimately grow their enterprises.
Where did your business come from?
"My passion for watches started as a teenager and has been with me now for almost 40 years, though I only decided to take the step to set up my own enterprise in September 2014.
"Before setting up on my own, I had worked for many years in financial services, with a major bank for around 18 years, where I enjoyed a great number of varied roles. However, 10 months into my time with the bank, while riding with colleagues on a motorcycle, I fell of my bike and suffered major injuries, breaking my back. I nearly died in the accident and was left paralysed in a wheel chair, yet despite this, I was fortunate to return to work, where I stayed until 2014, following a redundancy.
"While leaving the business was difficult, I also saw it as a positive opportunity to embark on a new chapter in life. I was blessed with the ability to adapt to change, which I had already had to deal with through the accident, which had flipped my world upside down.
"I applied the same positive attitude to starting a new business. My company was born three months later, and I wanted it to allow me to indulge in my passion for people and watches, not in a traditional bricks and mortar store format, but a bespoke one that would allow real quality time with my customers, so I could help them find their dream watch. We offer a one-to-one service, unlike many large corporate jewellers, each time you engage with Edinburgh watch company you're dealing directly with the owner."
"The watches I sell are all curated, hand-picked by myself as the owner of the company - watches bought on the basis of their high quality and provenance, from famous swiss brands such as Rolex, Breitling, Cartier and Patek Philipe. I'm thrilled to be doing what I've always loved."
Clearly digital marketing (including social media) is a big part of your business – why?
"The business is now in its fifth year and has continued to grow year on year through the support and loyalty of our customers. One aspect of maintaining this loyalty and close relationship is having a strong (and crucially – active) presence on social media, which includes the production of personalised luxury watch reviews available on our website and YouTube channels (with thousands of subscribers) and a strong Instagram presence.
"The YouTube channel for example has over one million views, and videos help customers to make decisions over whether to buy or sell and whether to trust your brand.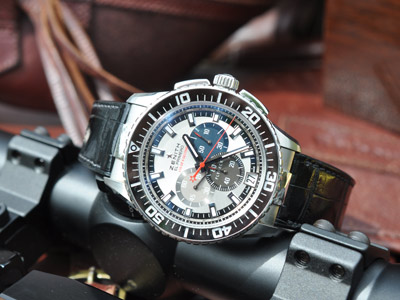 "We recognise customers are all over different demographics and ages - each platform appeals to a different audience, and we tailor our content accordingly. We think hard about our customers and what's good for them.
"The other great thing about today's digital platforms is that you can get fast, direct feedback from customers. We also appreciate that potential buyers like to see what others have said about our business before making a decision, so we signed up to reviews.co.uk – the independent testimonial website, and make a point of having our reviews front and centre on the home page, to bolster our credibility. You only really know whether you're doing something well when you hear feedback from customers, so it's great to see our reviews are five-star on average.
"Another benefit is keeping costs low. Marketing is a science, you never quite know what will work, but as a small business looking to maximise investment, I'm aware the costs of marketing can often be overwhelming. Social media in particular has allowed me to build a brand with a distinct character, with a wide reach globally, with a relatively inexpensive investment of money and energy."
Would you advise other businesses become digital only, then?
"Well, it's relative. Though our audience is impressive, and we have built a good level of awareness in the market through social platforms, a large proportion of direct business still comes from repeat business and referrals from one customer to another, as well as Google. Search engine marketing, (including Google Ads and SEO) are two key digital skillsets I would recommend learning.
"In-person contact is still extremely important. We love meeting customers face to face in person through events, such as the Royal Highland Show, Scottish Game Fair or Scottish Boat Show and numerous motoring events. We've also had a physical brand presence through sponsoring rugby teams before. So, we're not just online, we're out and about, but use digital marketing in a big way. I'd advise this 'best of both' approach always. As an example, in August we will be back on the road meeting customers at the Moy Fair, (the Highland Field Sports Fair), an excellent country show held 10 miles south of Inverness on the Moy estate – a great day out for families with a love of country life
"Overall, keeping in contact with customers is so key. Whether in person, or using a customer relationship management (CRM) system, allows me to stay in touch and make them feel like they're a part of our growing company – it's invaluable.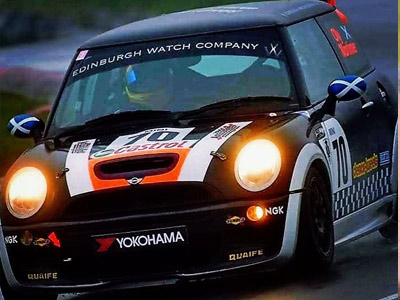 "Along the same lines as maintaining close contact with customers, I'd advise business owners to reach out to local networks of other businesses, including their local Chambers of Commerce, or entrepreneurial groups. This can prove to be invaluable, as exchanging advice and ideas in an open forum, as well as collaborating with other businesses, can lead to growth opportunities."
Why did you pick Clydesdale Bank for your business banking?
"I was with another lender for a long time before joining Clydesdale Bank, but they made it difficult for me to get funding to grow my business, offering little flexibility, even though I had large deposits a proven track record of growing the company. I felt more like a number there as opposed to a person.
"At Clydesdale it couldn't be more different. It's all about the relationship. In fact, there's a clear parallel to draw between the Bank and my own business, because whilst I like using digital channels, I also love having direct contact with my customer base. My customers get direct contact with me, and I get direct with my team at Clydesdale Bank.
"The Bank has always offered me a known contact who is there to assist me and who I can reach really easily, minimising multiple calls. The best part is the staff take real ownership and responsibility for any banking issues. It's been a total breath of fresh air.
"The Bank's product offering is perfectly suited to my needs as it allows me to make same-day high value payments from the comfort of my phone."
What does the future hold for your business?
"Off the back of the success we've had on our YouTube channel, we recognised video as a medium worth investing time and energy into, so we will continue to grow our video activity in the near term as a priority. Generating quality content that is easy to view is crucial, relatively simple to do and highly engaging. If you run a business and are not doing video right now – you may be missing a trick."
Britain, a nation of online shopkeepers
For the Edinburgh Watch Company, digital marketing has become second nature, and for good reason. New research from our sister company, Yorkshire Bank, shows having a strong online presence stands to greatly benefit SMEs (small and medium sized enterprises).
Read more about the research findings in our blog, here.
Stories of Entrepreneurship
Despite being recently established, Sprigg has fast become one of Glasgow's best-known fast food outlets through a funding package from Clydesdale Bank which enabled the business to get off the ground and bring something new to Glasgow's foodies. Check out the story here.
Do you have an idea for a business that you want to get off the ground? Find out what we can offer you by clicking here.
To read more case studies, publications and business news from Clydesdale Bank, check out our Business News page.